Beryl Bès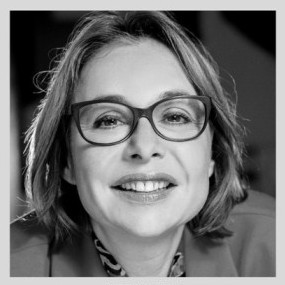 founded MyA nnona after many years of hands-on experience in the field of female entrepreneurship.
She has worked with several well-known women's networks that support women and entrepreneurship.
Beryl served as president of the women's business group Agir avec Elles en Beaujolais from 2010 to 2014; in 2013 she managed the coaching program for Pionnières, an incubator for female entrepreneurs; and she continues to volunteer with Forces Femmes, an organization that helps women over the age of 45 with their careers. She also actively participates in various women's business networks such as BWRA, Action'Elles, Agir avec Elles, and Réseau Entreprendre.
Beyond her extensive volunteer experience, Beryl's professional background has given her the skill base she needs to help you develop your project and drive its success. Beryl worked in the banking and insurance industries for 15 years before creating her own brokerage and consulting firm five years ago.
Her deep knowledge of entrepreneurship and the financial and economic challenges that businesses face has given her the necessary expertise to conduct a complete audit of your crowdfunding project.
She'll analyze and review your project every step of the way, helping you define your priorities and advising you on what you'll need for a successful crowdfunding campaign and business launch. She'll make sure that your project is perfectly polished and professional before it goes online.
Corinne Kurek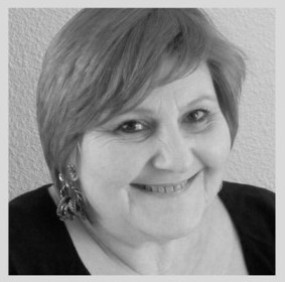 CORINNE KUREK is MyAnnona's co-founder and a passionate autodidact. She is deeply committed to solidarity, progress, and actions to help women take their rightful place in society and the business world… for the benefit of all!
She currently serves as Vice-President of Agir avec Elles en Beaujolais, and is an entrepreneur at heart. She has been active in the field of entrepreneurship for a number of years, both running her own company and helping other women run theirs. In 2012, after 20 years managing small businesses, she created her own company offering administrative and sales support services as well as personalized web site creation. She sets up user-friendly sites that are adapted to her clients' specific needs and easy for them to manage and maintain. She is a proud geek, driven by her natural curiosity and passion for learning.
Beyond her commitment to supporting women, Corinne also loves to write. She'll use her writing skills and experience to help you craft the best possible project presentation.
She'll show you how to tell your story in order to create an effective campaign that will attract donors and allow you to reach your funding goal. Her perspective and understanding of crowdfunding will be an invaluable resource in building your campaign and choosing rewards for your backers. Furthermore, Corinne's energy will inspire you throughout the campaign and help you maximize the impact of your communications.
Corinne will also help you coordinate the different strategic phases of your project, guiding and motivating you throughout the process. Since you're on a tight schedule, she'll help you create an action plan to make sure you meet, or even surpass your funding target before the deadline.
At both operational , it should be added by naming partners, supporters and other experts with whom we work closely : Beryl and Corinne also work closely with a team of experts who can help drive your success:
Coline Jouan to Owly Birdy, Community Manager
Jessica Rolland Agence Someday, Social Media Manager
Laurie Diaz, Experte en image
Lorraine Gadrey, Design graphiste
L'équipe de Mipise, Hébergeur de la plateforme
**
MyAnnona est soutenue par la
BPI
dans le cadre de la
Bourse French Tech **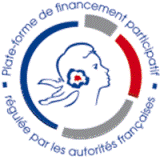 Retour en haut de la page