** The charter of aims to list the best practices ** of our relationship with the carrier project , contributors and partners.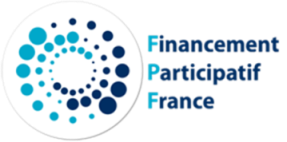 It was inspired by the ethics charter
l'association Financement Participatif France
which makes MyAnnona partie.A such, since December 2014,
www.myannona.com
provides the ability to support business projects through a donation solution with counterparties that provides support or perform preorders. The ready solution is imminent.
Its launch is scheduled for September 2015.
Vocation
Submit a dynamic and secure platform to each carrier woman of business project ( small trade to the ambitious start-up ) to activate its network and allow it to first find the financial resources necessary for its business adventure. The crowdfunding itself as a real complementary offering to traditional financing. As such, since autumn 2014,
www.myannona.com
provides the ability to support business projects in the gift against gift. In 2015 , a second platform for financing the loan as well as the stake in a promising project ( equity) will be created.
Provide access to a network of skills and experience , able to accompany and to link actors of entrepreneurship in France and internationally with women undertaking .
Become an observatory actors to female entrepreneurship . Annona® is a response to the need for equality between men and women in our societies. In the world of entrepreneurship as in the world of work, the place of women is still to conquer. Women have a key role to play to fully take their place and contribute to economic development. But many still need support to gain confidence and power as well as men to engage successfully in a business project
Transparency
MyAnnona wants to promote a setting fluid and informed relationship between all parties ( MyAnnona , the carrier project, contributors and partners) and ensure transparency in the information transmitted .
The projects approved by MyAnnona are free access to all users . MyAnnona is not the editor of the project but its simple web host. The content belongs to the project carrier .
Contributors must be able to choose between projects. On the site, no favoritism will be made for a specific project .
Commissions and fees will be set transparently . They are 8% HTde collection if the collection is successful and if it fails we ask € 150 HT application fee to avoid non - serious projects deposits.
An observation back on operations on the platform (number of projects , number of successful projects , total funding collected , Average amount ) will be carried out regularly.
Security
By partnering with a financial institution renowned for financial management , MyAnnona wishes to provide better security for transactions.
MyAnnona decided to work with a world-renowned law firm to put all the means at its disposal to respect the laws and regulations and obligations related to its business.
Assistance
MyAnnona is committed to providing online assistance .
A complaints procedure is in place :
** ** By mail : 325 rising Cantin 69270 Rochetaillée sur Saône ** For tel ** 06 77 91 76 36 ** ** or email : beryl.bes@orange.fr
Retour en haut de la page